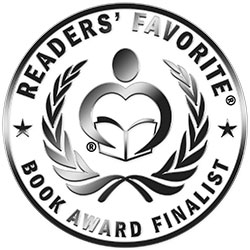 Reviewed by Brenda Ballard for Readers' Favorite
Todd and Kristen met, dated, fell in love and became the closest two people can be. They traveled, laughed, snuggled and enjoyed each other as individuals. Their wedding was memorable and beautiful as it should be. Brooke came along nine months after they began considering having a child. She was the love of their life and the mark of a change in dynamics for the couple. Struggling to regain what once was there, Kristen is at her wit's end and behaves badly for a while. Then, just when she realized the error in her ways, her beloved Todd suddenly and unexpectedly dies of a heart attack in the night of her sister's wedding. Everyone whose heart Todd touched is in total shock.

This book is one woman's journey from anger and disbelief, through the gamut of grief, to survival and moving forward. A gut-wrenching journey of loss so great that the heart might not stand it but somehow Kristen finds her inner strength not just to carry on but to share with others.

Two women I went to school with became widows around the same age as Kristen. As I read "The Best Worst Thing", I thought often of those families and the struggles they went through and will face in the future. This is a book of truth, sorrow, joy, and empowerment. I believe that anybody who has a hole left in their heart, the remnants of their loved one passing, will identify with Kristen and her journey. Fair warning: Do not read unless you have tissues nearby!