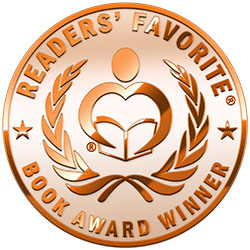 Reviewed by Terri Tumlin for Readers' Favorite
This novel starts with a lie which skillfully snares the reader unfamiliar with Jefferson Bass's other books. Well done. Then on to Angie St. Claire, a forensic analyst from Florida, who is taking a professional course from Dr. Bill Brockton at the National Forensic Academy. Before she can complete the course, however, she is called home when her sister dies. Shortly thereafter, she calls Dr. Brockton for help. Her sister's death has been ruled a suicide and she is sure it is murder. Dr. Brockton agrees to go to Florida to see what he can do. While there, he is shown a skull and asked for his opinion on the type of individual the skull belonged to and how this person died. That request leads him into a twisted story of brutality and murder that played out over decades in a reform school for boys in the Florida Panhandle. The story, however, doesn't stay in the past. A modern murder may be related and other dangers lurk on Brockton's journey to find justice for the dead — recent and from long ago.

"The Bone Yard" is a marvelous story with a clear but complex plot overlying a fascinating introduction to the work of a forensic anthropologist. The characters are well-drawn, the pacing keeps you turning the pages and the secrets are unraveled in a manner that at once keeps the reader guessing and when revealed are completely anticipated. This is one of those novels that make the reader feel that they have actually journeyed into a real world that is outside their experience. I highly recommend it.