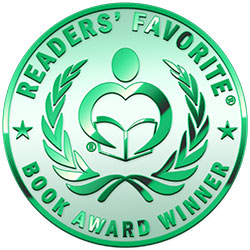 Reviewed by Joy Hannabass for Readers' Favorite
In wanting to keep the life and legacy of her late father-in-law alive, Brenda Ballard creates the "The Boy From Granite Falls" series. This series follows Fred Ballard's life starting in the 1930's. Fred and Rudy are up to their usual adventures. At supper one night, Fred's dad suggested that Fred go meet the new neighbors, since there were a couple of boys Fred's age. Well, Fred, Rudy and Tubby do just that. The reception wasn't very well though, and the neighbor boy the threesome met was a very rude and impolite Chadwick "Wicked" O'Brien the Third. This meeting was an adventure in itself, and then they were on to see what the "Pie Lady" in Robe was up to. This is where the "Weevil Biscuits" comes in, and you will truly need to read this book to feel the full effect of this story. It is one you will not want to miss. I actually laughed until I cried!

Again, Brenda Ballard pens a legacy that will forever live on in her family. I can't say enough about the wonder and beauty of this second book of "The Boy From Granite Falls." Fred and Rudy remind me so much of my dad and his brother growing up. And Brenda has a special way with words that tell the story in such a unique way that will have you right there in the middle of the mischievous adventures of Fred, Rudy and Tubby. I encourage you to grab a copy of the books in the series "The Boy From Granite Falls" for a super nice summer read. You will be immensely glad you did! And keep checking Brenda Ballard's website as there is obviously more to come from Fred and his friends.