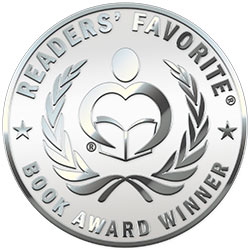 Reviewed by Marie-Hélène Fasquel for Readers' Favorite
The Captivating Public Speaker: Engage, Impact, and Influence Your Audience Every Time by Peter George is a comprehensive guide. It appealed to me straight away as I always want to dig deeper into topics and improve what I do. As a speaker and also as a teacher, I benefited immensely from the author's advice, experience, and comprehensive guidance. It is everything that was advertised and much more. The author explores all the areas that could prove difficult from before the talk to well afterward. He also focuses on the audience, not only on the speaker and the talk itself. This is excellent thinking as we do not usually get such complete and deep analysis. To top it all, this book is extremely well-written, engaging, fun, and serious at the same time.

The Captivating Public Speaker by Peter George is a fabulous guide that I highly recommend and that I would have loved to read before I gave my TEDx talk in Rennes, France! However, as I keep giving talks and am in front of an audience most days of the year as a teacher and trainer, it is still going to help me greatly. I already know that I will change a few things in the future. For instance, I will focus much more on the audience, manage my nerves (not my strongest suit) and try to tame the power of the pause. I will re-read passages as I get ready for talks and try Peter's methods. Thank you so much for such an effective and amazing book that I'll use regularly and promote without hesitation.