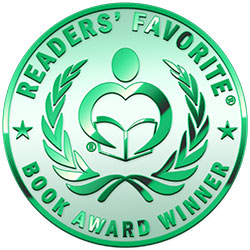 Reviewed by Anne Boling for Readers' Favorite
In "The Compassionate Rebel Revolution: Ordinary People Changing the World" you will meet people who are stepping out of their comfort zones to meet the needs of others. The first section of this book shares the stories of ordinary people who became heroes at ground zero. 'A Song For Deora' is the story of Derrill Bodley, a father who lost his daughter on 9/11. Deora was on Flight 93. Derrill had a little doubt she was one of the heroes that fitful day. He wrote two songs in her honor:

Each to Give
The world's made up of those who do
And those to whom it's done
But peace would cone to every soul
When both of these are as one.

Derrill is determined there will be no more violence done in his daughter's name. He formed a core group of families facing the same loss he was facing. They are working together to bring peace to a violent world. Chapter 5 covers 'Community Builders'. Muriel Simmons lives in a neighborhood called Phillips in Minneapolis, MN. Minneapolis filled the summer months with community events. Phillips rarely participated in any of the activities. The area was packed with crime, violence, fear and depression. When Simmons moved to the neighborhood things began to change. Change began with a snow cone machine. Chapter 6 is 'The Care Givers'. This chapter shares the stories of Diane Knobel and how she assisted the people most affected by Katrina. She describes the devastation she saw in Biloxi, Hattisburg and Ovette. Knobel and the group she was with were the first volunteers to visit a church in Central City New Orleans. She made ten trips to the Gulf Coast. Knobel states, "I struggle with the fact that I haven't yet made any effective lasting change." Ms Knobel, you have touched lives; there is no way to know the long-term effect of your ministry. In my heart, I believe your presence changed lives.

"The Compassionate Rebel" was written by Burt F. Berlowe. I wasn't sure what to expect when I began reading this book. What I found was humans making a difference in the world. Each one is humble, compassionate, and caring. Most have no idea they are making changes; they are just doing what they know they must do. Berlowe's book is well-organized but more importantly, it encourages readers. It proves that even an ordinary person can make a difference. Well done Mr. Berlowe! I believe this book puts you right up there with the heroes you have shared with us; for your book may inspire someone else to change the world.