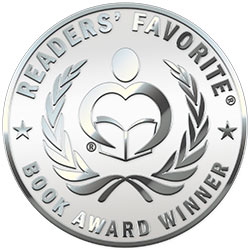 Reviewed by K.C. Finn for Readers' Favorite
The Departing is a work of dystopian science fiction and military-style action fiction penned by author Daniel Greene. In the fourth book in The End Time Saga, we find ourselves immersed already in the apocalyptic world of Mark Steele and the ever-increasing risk of contagion, death, and war that surrounds him. When Steele's forces are beaten back by a rogue unit, he has to seek refuge and outlast their onslaught whilst he figures out a plan to regroup. But old enemies and new threats lie around every bend, and those who still remain loyal to the original military are dwindling, relying on the civilian population to prepare for all-out war.

Written for adults due to its graphic violent content, this is a war story and a science fiction epic like no other. It wasn't difficult to enter the world of Steele and his team mid-series. Daniel Greene has a great sense of detail and being able to convey important reminders of facts without detracting from the immediate narrative. What results is an immersive world filled with information, but even the quiet moments loom with tension thanks to the explosive and sudden twists that pepper the plot. The expanding cast of characters is grizzled and powerful, but also realistic, and the monsters which come out to play are originally drawn, staying away from old stereotypes of zombies and the like. Overall, The Departing provides a really exciting and tense continuation to a well-developed series that fans of action, adventure, war, and dystopia are all certain to adore.