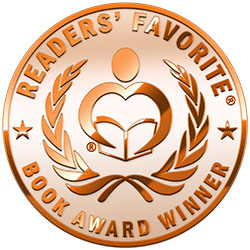 Reviewed by Stephen Fisher for Readers' Favorite
The Edge Rules by Melanie Hooyenga is the third book of The Rules Series, and it is truly a gem that begins with Brianna Vines' life being turned upside down. To top it all off, her father drops a bombshell that he is moving out of their home and in with another woman. Her father gave her some incentive that if she completes her 50 hours of community service by Christmas Day, he will take her on a skiing trip to Switzerland with his new family. When she reports for her assignment, she meets a couple of new friends, with one of them being a Mexican American young man named Xavier. He introduces her to snowboarding, a sport that she thought she would never get caught doing. Between the chaos of both her personal and social life, Brianna's morals and personality begin to change, but she still has some past history issues that threaten relationships with her new friends.

Melanie Hooyenga does an absolutely outstanding job of moving this page-turning story along with some very real characters that are well developed. With all of the heartbreaking drama that accompanies broken marriages and new opportunities with second families, the story unfolds with many surprises and all of the mixed emotions of seventeen-year-old Brianna. She undergoes a positive transformation while trying to erase the wrongs that followed in her wake. The Edge Rules is an amazing story that captured my attention and kept me enthralled from beginning to end. It was quite the emotional roller coaster ride with the author's knowledge of both skiing and snowboarding skills combined with romance and heartbreak. Along with a few surprises thrown in for good measure. Brava!