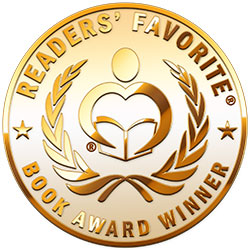 Reviewed by K.C. Finn for Readers' Favorite
The Emily Dilemma is a work of humorous fiction penned by author Guy Sigley and is the second book in The Barney Conroy Trilogy. Continuing the theme of a man who is trying to get his life together, we find our hero in a fairly good position with his work life and looking at a bright future with his girlfriend. So when four-year-old Emily comes into the picture, chaos looms again. Emily is every nightmare you could wish from a child, so being tasked to look after her is something Barney wants to offload as soon as possible, ready to get on with his life. But the longer he's stuck with her, the more he starts to see the value of a very special kid.

Author Guy Sigley writes with both humor and compassion in this heartwarming tale about people seeking solace, comfort, and companionship from one another. Little Emily is both a monster and a delight in a story filled with hilarious moments of dialogue and vivid descriptions of the scrapes and mess that she gets herself and Barney into. For his part, Barney is a lovable and realistically drawn character, initially a selfish anti-hero a la Hugh Grant in About A Boy. This brings on a lot of laughs, but also a deep emotional arc as the tale progresses and certain important plot secrets come to light. These are surprising, but convincing and well-timed, turning The Emily Dilemma into an adorable comedic parenting adventure with a lot more punch to pack than you'd first expect.