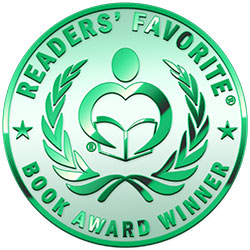 Reviewed by Anne Boling for Readers' Favorite
S. Thomas Bailey transports readers back to the time of the French and Indian War. It was a fascinating time in history. Our tale begins near Black Creek where Maggie Murray lived in the family's small cabin. Alone Maggie ran the farm. Her husband had enlisted in the Virginia Provincial Militia leaving her unprotected. Maggie knew how to "use a rifle and skin a deer," but the hardship of the farm work and raising their children alone was starting to show on the once beautiful woman. Maggie was the best female shot in the area and put her talent to use when a Huron raiding party aided by the French attacked the cabin. The Murray cabin was not the only one attacked that day. The savages burned the cabins and took settlers prisoner.

I was unable to put this book down once I had started it. Bailey has captured the essence of the era in his account. Maggie, Joshua and One Ear are characters with great depth that march off the pages of this book into the hearts of the readers. The savagery of the Huron was something I had heard of but in this book I all but experienced it. The Huron's not only conquered but humiliated and destroyed the men. Some of the women would be sold into slavery. We often forget that our nation was formed during a time of great violence. Brave men and women lead the way for the forming of a new nation. It cost many their lives. There is a lot more to this book than I have been able to touch on in a short summary. There is the mission of the militia, the English "proper" way to fight, and the desperation of a husband to find his beloved wife.

Bailey is an incredible writer and his long hours of research are evident. I could easily see this plot on the silver screen. I grew up watching Hawkeye, Daniel Boone and Davy Crocket. It is wonderful to read a high quality work of fiction about our country's turbulent history. Mr. Bailey do not keep me waiting too long for the next installment of the Murrays.