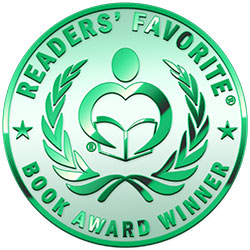 Reviewed by Divine Zape for Readers' Favorite
In Mitch Reinhardt's epic fantasy tale, The Iron Citadel, three friends find themselves compelled to make a choice they never saw coming and it seems the destiny of a nation may depend on them. Geoff, Jane, and Sawyer have a peaceful and normal life until they learn about the invading armies of Shadowlord. Alone, their friend, Ariel, stands no chance of defending the kingdom of Chalon. Now, the three teenagers are embroiled in a war they never bargained for, fighting the worst forms of creatures — ogres and barbarians and a dragon. Can they stop a deadly assassin from sinking their world, and are they truly the three of whom the prophecy spoke?

The Iron Citadel by Mitch Reinhardt is action packed, deftly plotted, and written with intricacies that make it exciting. The characters are young and readers will enjoy how they grow together. This author does a marvelous job in offering lessons in teamwork, and the exhilaration of an adventure. The prose is beautiful and it captures details of the setting and the action taking place in a cinematic way. The premise is strong — a menacing threat to a fractured kingdom. The creation of an elusive and powerful assassin adds to the conflict and enriches the plot. This author has a great sense of setting and skillfully weaves elements of it into the narrative. The Iron Citadel is pure delight, a nonstop kind of adventure that leaves no reader indifferent. I loved the characters, the unpredictable plot, and the tantalizing prose.