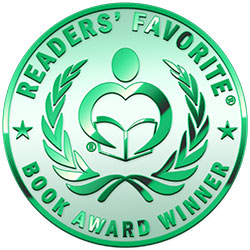 Reviewed by Jack Magnus for Readers' Favorite
The Journal of Angela Ashby is an action and adventure fantasy for preteens written by Liana Gardner and illustrated by Sam Shearon. Angela was ready and impatient to be off to the school carnival when she stopped by her best friend's house to pick her up. Mallory, of course, was still not ready, and Angela hung out in her friend's room while she got dressed. Mallory's life seemed so much more harmonious than her own did right now. Ordinarily, her mom would have already taken her clothing shopping for the new year, but with her dad gone, her mom seemed to do nothing but work all the time. Angela couldn't understand what had happened to break up their once happy family. She missed her dad, and she just couldn't adapt to the idea that he was now with Holly instead of Angela's mom and her.

The carnival had performed its yearly magic and transformed the athletic field of her school. Rides, games and vendors' booths were everywhere Angela and Mallory looked, and the air was richly scented with the sweet smells of cotton candy, funnel cakes and kettle corn. Mallory's mom had taken them and Mallory's little brother to the carnival, and she gave them two hours to do some exploring on their own. Angela was an ace at the games; her pitching arm demolished the display at the baseball throw booth, and she managed to dunk the vice-principal, to his surprise. Then she and Mallory saw something odd -- a fortune teller's tent that seemed strangely out of place. Angela wasn't too sure about going in, but Mallory couldn't resist. Angela finally gave in; after all, what could it hurt?

The Journal of Angela Ashby is an engaging and fun coming-of-age story about a twelve-year-old girl who is suddenly the possessor of great power. I loved following as Angela began to appreciate her journal's powers and realized the importance of carefully considering everything she wished for. Throughout the story, Gardner addresses the issue of bullies and bullying, which is something all kids and most adults have to deal with at some point, and she shows how Angela learns to differentiate between solving the problem and descending into bullying behavior herself. Gardner also admirably addresses the stress and confusion felt by kids and tweens when their mom and dad get divorced. The Journal of Angela Ashby is a marvelous fantasy that brings up real-life issues without lowering the magic and fun potential for a moment, and Sam Shearon's illustrations really make it all come alive most brilliantly. The Journal of Angela Ashby is most highly recommended.