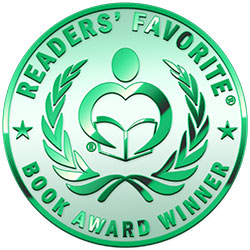 Reviewed by Anelynde Smit for Readers' Favorite
The Key to Kells by Kevin O'Connor is an exciting read. We follow Key Murphy, an almost police officer, who gets visions of an old Irish monk who fought against the Vikings and saved a treasure. The valuable object is a book, the Book of Kells. Highly decorative, this was a rare object. Some of its pages that were torn out were clues to the location of a great treasure that is said would unite all of Ireland. The visions seem to run in the Murphy family bloodline, a genetic mutation that allows them to see through the eyes of others in the Murphy clan line. Mack Murphy was the most recent to find the treasure and hide cryptic clues to its location. They follow the clues and try to find the treasure but they are not the only ones. Padraig Collins is also after the treasure and the book, his motives being something entirely different and he will use any method to get what he wants. Along with Arin Murphy, a Jamaican professor, and Buck, a long-term friend and colleague, Key tries his best to avoid being killed and find the long-lost treasure. Will Key find the treasure before Padraig? Could the treasure be the Holy Grail?

The Key to Kells by Kevin O'Connor was an action-packed read for me. I loved the character of Key and his visions. I loved how all the Murphy clan got these visions and it wasn't just him. It made for an interesting story idea. A genetic mutation was something I didn't expect to see and it was a good twist. I adored the character of Buck too, the ever-present big brother figure that only had Key's best interests at heart. Some shocking twists and turns waited for me and I loved every second of it. The action sequences were delightfully detailed as well, and the fighting and the treasure hunting were fun to read. Padraig was your not-so-typical bad guy, which made him interesting. Each character in this book played an important role. I found myself loving each character in their own unique way. I highly recommend this book; it was a joy to read. Absolutely a good read.