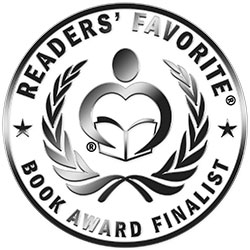 Reviewed by Alice DiNizo for Readers' Favorite
This is an entertaining, occasionally humorous and always delightful story of Galveston, Texas, in 1900. Before the Great Hurricane of that year tore this coastal city to shreds, Galveston was an elegant place to live and thrive, at least it was if a family was wealthy. But the author introduces the reader to the alley people of Galveston, the misfits, the blacks, the prostitutes, the nuns and the ninety orphans in their care. These people, Maxwell, Newt, disgraced Dr. Frank the vet and his raccoon Lucy, Fanny and her son Cody, Bishop, Elma and their three children, Sisters Ruby and Mary, Marbles and Burly Horse are delightful, believable and not totally perfect people who struggle daily against racism, prejudice, and the poverty to which they were consigned. Maxwell, one of the main characters, takes a stand against the corruption and greed of those in power in Galveston, and learns that his love of long ago wasn't quite as honorable as he thought. The people of Galveston's alley are beaten up, shot at, whipped, raped, and are forced to endure terrible things but they show their bravery and their frontier spirit when the Great Hurricane of 1900 struck without mercy.

"The Last Paradise" is a brilliant story of what life was like in the South in 1900 with the prejudice, the racism and the indifference to poverty that existed quite clearly back then. It is well-written and well-edited with characters that are totally believable and true to them throughout the entire story. The plot flows to the end of the book with moments of glory and also of horror. Maxwell and Fanny find love, Newt discovers he loves the local Catholic orphanage and cannot do enough to help, and Burly Horse and Marbles are deficient mentally but abound in love for those around them. The reader will love them all, but hate the bad guys, and will rejoice in their sorrows and celebrate their good times. "The Last Paradise" is a book to be remembered. It teaches the history of Galveston, Texas, in an unforgettable period of time but in a readable way that the reader will not soon forget. A book for everyone!