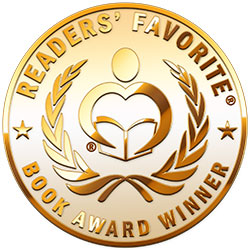 Reviewed by Michelle Stanley for Readers' Favorite
The Legend of Ghost Dog Island (Nikki Landry Swamp Legends) is an adventure for children by Rita Monette. Ten-year-old Nikki is sad because her father, a fisherman, has to move their houseboat to another town along the bayou where the crabbing is better. She meets Patti and Spike from the new school and hears the scary tale of a swamp creature that steals dogs' spirits. Nikki finds an old bottle containing a cryptic poem and a key, and notices lights coming from Ghost Dog Island. She and her friends explore the island and Nikki finds an old journal that the key opens. When her dog Snooper disappears, Nikki believes the swamp monster has snatched him and goes to the island to search, but meets the ghost living there.

Rita Monette's Nikki Landry Swamp Legends is a terrific series for pre-teens who love adventure and mystery stories. The Legend of Ghost Dog Island is sure to delight readers with its heroine, Nikki Landry. She is a tomboy who dislikes wearing dresses, likes climbing trees, and sometimes lets her curiosity lead her into danger. If you like reading The Bobbsey Twins stories, then you will like the Nikki Landry Swamp Legends. This story is entertaining, lively, and is written from Rita Monette's fond memories of the bayou while growing up in southwest Louisiana. She has included a glossary of Cajun French words, Author Notes on The Cajun People of Louisiana, and nicely drawn sketches. The book is fun to read and is highly recommended.