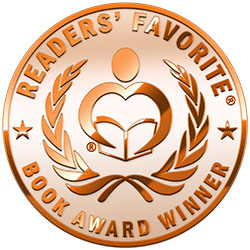 Reviewed by Liz Konkel for Readers' Favorite
The Lights of Time by Paul Ian Cross is the first book in The Chronicles of Engella Rhys. Engella must stay a step ahead of the Hunters so they won't catch her. All she wants is to find answers about what happened to her parents but instead she's wanted by a mysterious corporation. When she meets a stranger named Annys, she finds an ally to help her navigate throughout space-time. Her journey through time leads her to the discovery of a surprising truth about her past. Meanwhile, Eddie investigates an old military base, only to end up in the middle of something bigger. He meets two strangers and when he doesn't heed their cautionary advice, it results in the death of his mother. The next years of his life are spent determined to find the murderer, which puts him back in the path of the strangers who tried to help him before.

Paul Ian Cross weaves through time, dipping into the past as far as 1955 and going into the future of 2066, with journeys to various times in between. Engella's adventures strike a balance between the past and the future with moments bringing significant advancements to how her journey proceeds. The past gives her a surprising connection to her parents and brings her face to face with someone who knew her parents. The future contains various points with advancements made that are at the root of the story through the use of traveling through space-time, which is a form of time travel. The future pinpoints scientific advancements, including GenMod which does genetic modifications, and Clonepetz which has everything from mini elephants to tigers the size of house cats. She's constantly on the run from the Hunters, which gives a thriller element to the story, complete with action and suspense that leave you wondering if she's going to get caught.

Each new place unlocks new clues, slowly delving into certain truths about her past. The perspective of Eddie adds to the mystery through his search for his mother's murderer, which consumes him. He blames himself for not choosing to listen to the warning he was given, leading to his mother's death. This drive is like Engella's desire to also find the truth and the journey for justice pulls him into Engella's path in an interesting way. The Lights of Time weaves through time in an action-packed journey that finds two unlikely allies in a search for answers.