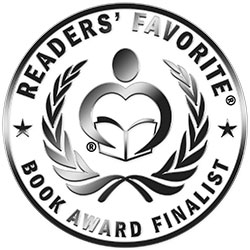 Reviewed by K.C. Finn for Readers' Favorite
The Lion Trees is a powerful and unique work of fiction by author Owen Thomas. Taking the slice of life multi-perspective approach to its literary maxim, the plot follows four key members of the Johns family through their past, present, and the potential of their future. Patriarch Hollis struggles with retired life, filling his time with temptations and frivolous hobbies, whilst his wife Susan dreams of the life she might have had if she had never consented to a forty-year marriage. Down the generations, rising starlet Tilly struggles with the dark realities of getting what she wants from directors and writers, whilst her brother David, a teacher, deals with a scandal of his own at school. So begins one family's journey to discover the limits they must push themselves to in order to be truly happy, and face the question of whether that happiness is even possible.

This is the sort of novel which a light fiction reader might put down after the first dozen pages, and I'm here to implore that you don't. Once you get used to the time-hopping, perspective-switching style of Owen Thomas' deep and beautiful prose, the story of the Johns family flutters like a paper bag in the breeze that you can't stop watching. Unpredictable, philosophical and deeply, intrinsically human, The Lion Trees explores a lengthy gamut of powerful emotional depths, asking important questions about life which we readers, like the Johns family, so often forget to stop and ponder. A superb and high quality literary drama.