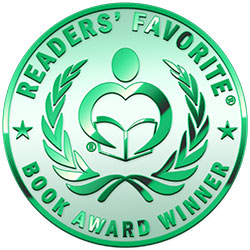 Reviewed by Kristie Ingerto for Readers' Favorite
"The Lucky Cake," written by Anna Prokos and illustrated by Christina Tsevis, is the wonderful telling of a Greek tradition. Billy is very excited as it is New Year's Day and he cannot wait until the cake is cut into as he is hoping that the lucky coin is in his slice of cake. Billy is hoping for a year of good luck just like his brothers have had in the last two years when they had the coin in their slices of cake. While the family is participating in this tradition, the story of how this tradition began and the significance it has to Greek culture is shared.

This is a well-written story with cute illustrations. I was aware of this tradition prior to reading the book; however, I had no idea of how the tradition began or about the significance of it. This book is a great resource for anyone whom would like to learn more about a specific tradition or would like to help their children learn more about a culture. The story is easy to follow and a child's attention will be held throughout the book as it is a mix of learning about the tradition and discovering who is the lucky one to end up with the coin this year. This is a nice way to share a new tradition with children, especially since the cake recipe is included at the end of the book. After reading this book, your child will be asking to make this a tradition as a part of your family's New Year's celebration!