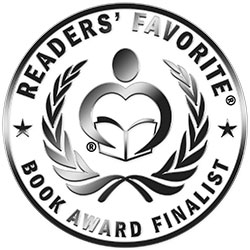 Reviewed by Bob MacKenzie for Readers' Favorite
While this tale hinges partly on 21st Century technology, the style and substance is very old fashioned, reading not so much like John Gresham or Tom Clancy as Raymond Chandler or Mickey Spillane with just a dash of Nick and Nora Charles thrown in. A description of the story could sound rather boring. In the quiet town of Red Wing, Minnesota, the cop's wife's best friend has disappeared, leaving behind a note for her husband that their marriage is over. The cop, having little time for this, asks a lawyer friend of his to look into it. That could be the whole story. However, the missing woman is one of the highest qualified computer programmers in the world. In a former life, the lawyer had been top international spy for U.S. military intelligence. The lawyer's wife is a former CIA operative and code-cracker still doing contract decoding for the agency. Soon, people start getting violently threatened or killed. Life in Red Wing has become an adventure!

The characters in this story are thinly drawn, as is often the case in detective fiction, yet they walk just this side of the line between stereotype and stark realism, becoming intriguing individuals almost in spite of themselves. Central to the story, James "call me Beck" Becker and his wife Beth especially stand out and become real to the reader, but others become real the more they are on stage. Like the plot and the pacing, the development of characters in this novel is quite masterful. "The Missing Element" has the pace of "The Big Sleep" or perhaps of any Elmore Leonard novel you could name and has its share of quirky characters and cliffhanger moments to keep your eyes locked on its pages until the very end.

I am very impressed with this novel and with the author's skills as a storyteller. The story is gripping and at times intense. I would recommend "The Missing Element" to anyone as a great, fast-paced read.