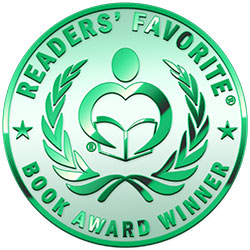 Reviewed by Amy Raines for Readers' Favorite
In The Network: The Dream Traveler Book Two by Ernesto H Lee, Detective Constable Sean McMillan is arrested for the murder of his prime suspect in a case from the past. He has at his disposal a very odd gift that allows him to travel through time within his dreams, but this gift can only assist him so far without the trust and support of his fellow officers and colleagues. With the evidence stacked against him getting worse all the time and the knowledge that his own partner is involved somehow, the likelihood of being exonerated of the charges is all but nonexistent. While awaiting his trial, Detective Constable Sean McMillan finds himself in over his head with a prison thug's deadly and time sensitive deadline looming nearer. Can McMillan find the information and evidence of the mobster group that calls themselves 'The Network' before either they or the prison thugs that want his blood can destroy all his hopes of finding the truth, along with his life?

The Network has a very exciting plot that takes the reader on a page-turning ride through time as Sean McMillan attempts to clear his name from the murder rap he faces. Every single character has their own surprising and unique past that distinguishes The Network from any other story I have ever read. I love how Ernesto H Lee made me think I knew who the mastermind was, then shocked me with the truth with a very precise and interesting explanation that took the story to a deeper level of excitement. The Network is action packed from beginning to end as the author keeps the reader asking 'what's coming next?' I would recommend this book to anyone that loves action, adventure and misadventure all rolled into one. I would not be surprised to see a movie trailer for The Network in the future and I, for one, would love to see it. I loved this book and I can't wait to see what other amazing stories Ernesto H Lee has in store for readers to get caught up in.