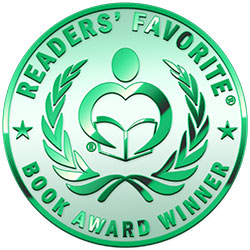 Reviewed by Lit Amri for Readers' Favorite
In The Noxhelm Murders by Dr. Bon Blossman, a mob-related incident put the O'Sullivan family into the Witness Protection Program and they were relocated from Boston to the misty town of Noxhelm. Seventeen-year-old Shana tries her best to adjust to the sudden change, particularly when her new home is the haunted Ripper House. Being a new kid in town is difficult as Shana has to face the teenage drama of the local youth and unwillingly learns more about the dark history of the infamous house she's living in. Things get worse when Shana is accused of murdering a teen at a party.

The characters have enough depth, but the young protagonist Shana is not easily likable and it was difficult to root for her at first. She came across to me as a spoiled teen who refused to accept the situation that she and her parents had to deal with. That said, her reluctance was understandable; her good, easy life had just taken a different turn. The clear-cut prose creates tension at the right moments and the plot is well-structured, well-paced and has good twists. That said, some events are slightly implausible to me, such as Shana's parents' reaction to the news about their strange old neighbor, Tabatha Gill, wandering inside their house while they were out, including the fact that Shana's mother herself had given an extra key to the old woman. Nevertheless, the story is engaging, and the supernatural, horror, mystery, as well as the crime elements in Blossman's The Noxhelm Murders create a suspenseful novel that will satisfy its targeted readers.