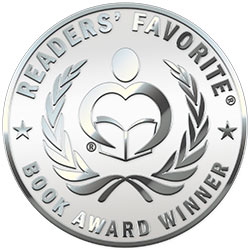 Reviewed by K.C. Finn for Readers' Favorite
The Republican Party, Apostles Of Failure, Unfit To Govern is a work of non-fiction focused on government and politics in the United States, and was penned by author Richard J. Weisberg. With its specific focus put on the policy decisions involving economics, the volume tracks the prior 'American System' of commerce, which once had America very high on the list of economic world powers, compared to the newly-emerged Republican plans of the last half-century, in which a fantasy of low taxation for the wealthy has led the country into inequality, privatization, and turmoil. In his treatise on the issues, Weisberg attempts to model a future solution from the successes of the past.

Knowing very little about the history of American economics, I found this volume to be a thorough education on the topic, as well as an eye-opening read for the twists and turns that have led the USA into its current state under the presidency of Donald Trump. Author Richard J. Weisberg treats the subject matter fairly with no undue political bias, looking at clear financial facts and tracking the genuine decline of the American economy and market since the mid-1970s. The writing style is clear and concise, with plenty of additional information that helps to glean a full understanding of the subject matter at hand, and well-explained examples from recent and 19th-century history that make a convincing argument for Weisberg's case. Overall, The Republican Party, Apostles Of Failure, Unfit To Govern is an insightful and thought-provoking read for all.