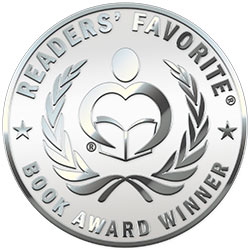 Reviewed by Vincent Dublado for Readers' Favorite
The Roach by Rhett C. Bruno is proof that there is always room for a great story that features a comic-book type character. Make way for Reese Roberts, a vigilante that strikes fear in the hearts of criminals operating in Iron City. Known by his vigilante persona as The Roach, Roberts is an antihero who does not operate under a strict moral code. He will not hesitate to inflict extreme force, even kill if necessary. But keeping Iron City clean from criminal elements is a high-risk undertaking, and it got to him when a bullet in his spine left him in a wheelchair after saving Laura Garrity, the mayor's daughter. As a paraplegic, he lost all sense of rhyme and reason, evidenced by the story's tragic opening. A new Roach vigilante appears in Iron City after his armored suit is stolen from his lair. At the same time, a rogue killer arrives in the city, leaving brutal personal messages used to taunt the Roach. Roberts will have to postpone his suicide plans because he is the only one who can fix the whole mess—and he will have to do it this time not in an armored suit but in a wheelchair.

Being a big fan of the superhero genre, I seriously enjoyed what this story is all about. But The Roach shouldn't be taken as one of those fantastical superhero stories. It is more about a city and how it can potentially break a man's soul, and out of that brokenness, a man selects a choice that feeds his feelings of helplessness. As a writer, Rhett C. Bruno has an intelligent understanding of his theme, much like Alan Moore and Frank Miller. He has written a novel where the setting and character are inseparably linked to each other in that Roberts takes care of the city and pays the price for it. It appears that Bruno finds the misery of Roberts more painful than the scourge he has inflicted on criminals. This is fascinating because it helps explain how far a man could take his conflict against himself and against others—and you know that the Roach has to hit back somehow. The Roach is a brilliant antihero novel. I highly recommend this to anyone who is into cutting-edge and intelligent action hero stories.