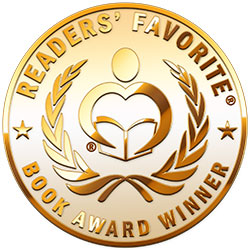 Reviewed by Donna Gielow McFarland for Readers' Favorite
The Rogue by Lee W. Brainard has a fascinating plot. It's 2018 when astronomer Irina Kirilenko detects an extremely large comet out beyond Neptune. It's not yet visible to telescopes, but the comet's trajectory shows that it will come dangerously close to Mars in 2024. The powers that be in Washington are afraid of mass panic, so they devise an alternate explanation for the data and squelch all talk about the comet. They forbid government agencies from studying that sector of the solar system and they "take into custody" anyone who dares talk about it or even anyone who spouts apocalyptic theories, sending them to very nice, but isolated internment camps. Irina realizes her days are numbered, so she secretly sends her data to former classmate Ariele Serrafe, who confirms her findings and brings upon herself the wrath of the FBI.

The Rogue reads like a great thriller, but with a premise that feels a little too close to home. Brainard spends a lot of time explaining the science behind his premise and the science geek in me ate it up! The whole story is plausible and I found myself wondering what if… There are Christian elements in The Rogue although so far religion plays a very small part in the story. There are lots of references to real events that happened in the past and I found myself drawn to the internet to find out what truth there might be in Brainard's interpretations. The Rogue ends at a logical stopping point, but it is a cliff-hanger and I was disappointed there wasn't more. Guess I'll have to read the sequel. Recommended to readers of Christian fiction and readers who enjoy a good thriller. And if you're a science geek like me, you're going to love it even more!