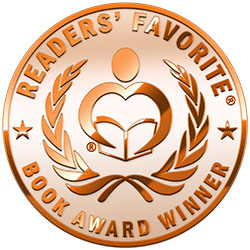 Reviewed by Lynette Fowlston for Readers' Favorite
"The Roman, the Twelve and the King" is the second book in Jenny L. Cote's 'Epic Order of the Seven Series' for children. It is a story about a wonderful team of animals that God created and they are about to go out on a special mission. George F Handel, one of the greatest opera composers in the world, is about to find out that God has a special assignment for him and this team has been sent to help him, albeit hidden in the background so to speak. As the music is composed, the team goes on a journey from the birth of Jesus through His ministry right up to the resurrection and His ultimate glorification in heaven. This is when the King of England, who kept passing by Handel for other musicians, finally realized who the true King is, that being Jesus.

This is the first book of Ms. Cote that I have read and I just fell in love with it. There is just so much in the book that it is impossible to be able to tell one all about it. The adventures of the seven, which consist of dogs, cats, a mouse, a lamb and a mountain goat, will keep any child entertained as they follow along with them on their adventures. There are some parts in the book that are quite comical that will even make a child laugh but there is a serious side also. I enjoyed the way Ms. Cote presents the different varieties of speaking Scottish, French and German. I feel this is an excellent series that should be in every child's home library. Not only do they learn about the Bible and the characters but they go along on an adventure as well.