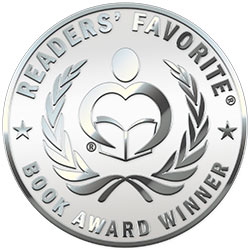 Reviewed by Amanda Rofe for Readers' Favorite
The Scream Behind Her Smile by Athena Daniels is a romantic thriller. After reluctantly agreeing to accommodate her husband's old school friend until she finds a job and place to stay, Claire finds herself increasingly sidelined in her own home. While Claire is a successful designer, she previously suffered a breakdown after the couple lost their four-year-old child. Derek uses his wife's mental health issues as leverage to manipulate her, increasingly calling into question her state of mind. Claire's friends side with her husband and, when she attempts to leave and cut all ties with him, she finds herself completely isolated with no money and no access to her business. However, there is a glimmer of light on the horizon. She attracts an unlikely proponent in the form of Zach Argos, a brooding local artist, famous for his art and rather shady lifestyle.

Athena Daniels has created a gripping novel full of heart-stopping drama and suspense. She has a natural ability to portray myriad emotions including grief, fear and passion. The way Claire is manipulated by her husband is well depicted and I felt a great sense of injustice on her behalf. Claire is incredibly likable and I immediately felt a fondness for her character. Derek, the villain of the piece, is played to perfection. He gives a chilling performance of an intense and controlling husband. The powerful hero of the hour is portrayed as a bad boy, brim full of raw sexuality, but this is tempered with a strong sense of honor. The Scream Behind Her Smile is a great contemporary psychological thriller with a solid plot line which had me reading late into the night. I thoroughly enjoyed every word.