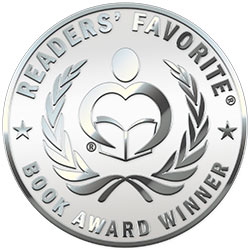 Reviewed by Keith Julius for Readers' Favorite
In The Serpent and the Eagle: Book One in the Tenochtitlan Trilogy, author Edward Rickford takes us back in time 400 years. It is 1519, and Captain Hernandez Cortes has just landed on the Yucatan Peninsula at the start of what will be his conquest of Mexico. With him is Father Aguilar – a Spanish castaway who has spent the last eight years as a captive of the Mexica people; Pedro de Alvarado – a trusted military advisor to Cortes; and Vitale – a reluctant soldier in the invading army. Along the way, the invaders come across a slave girl named Malintzi, who becomes a trusted part of the expedition when her skills as a translator become known. Interestingly enough, even though Cortes is the individual that most influences the events of the story, we are never privy to his thoughts and inspirations. Rather we view his actions from a distance and wonder at the force that drives him so much to succeed. Likewise his rival leader – Motecuhzoma, the ruler of the Triple Alliance that dominates the One World of the native people – remains elusive, as we follow his generals and counselors but see little of the man himself.

The Serpent and the Eagle is a finely crafted story that will captivate anyone interested in history, and it is obvious Edward Rickford has heavily researched the subject. This is no dry retelling of a 400-year-old story, but rather a lively and entertaining look at people and the greed that drives them. Much of the action is of necessity supposition, but it is presented in a masterful manner where you come to believe the people involved and get drawn into the story of this pivotal time in the history of the Americas. The story concludes in a manner obviously intended by the author to set us up for the next installment of this gripping tale of heroism, greed, and man's inhumanity to man as one race subjugates and overwhelms another because of their misguided sense of superiority. I enjoyed this book immensely.