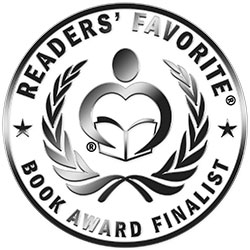 Reviewed by Vincent Dublado for Readers' Favorite
The third installment in The Lighthouse Series by Charles Besondy, The Snare is a spiritual and psychological thriller that continues to tell the story of Charles Austin, yet it can be read as a stand-alone. As the series progresses, the face of evil continues to take shape and the Figure in Gray will continue to torment the protagonist. Charley is about to graduate high school, but as he crosses a new threshold in his life, a tragic episode from his past continues to haunt him. His world view and faith are being tested, all because the Figure in Gray, who now goes by the name of Phobley, uses Charley as a pet project as part of his sinister and seductive plan. Failure is not an option for Phobley this time, especially when he has a timetable to follow.

The Snare is an ambitious, ensnaring Christian thriller that brews with intensity as you keep reading. You not only keep track of what Charley will do next; you similarly keep track of what the villain, Phobley, is also going to do. The theme of the battle between good and evil is so amplified that it is an indication of the plot's central idea. It gives the storyline the kind of bite necessary to sustain your curiosity. Every scene feels necessary in the plot's thematic importance, and there is so much to like about Charley's existential angst as he goes through his test of faith. The Snare is an enjoyable read, and you will likely pick up the first two stories after reading this one. The story is captivating in that it revels in its figurative artistry, yet it has a solid hold on realism.