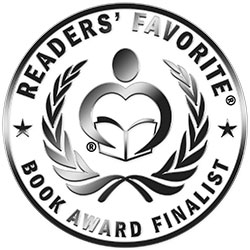 Reviewed by Alice DiNizo for Readers' Favorite
Ward McNulty's family lived for years on Timuqua Island near Jacksonville, Florida. Ward's father led a citizen's revolt against the financial backers who wanted to buy out the residents, knock down their modest homes, and build an exclusive resort called the North Beach Project on the island. Sadly, Dan McNulty was killed as a result of the rebellion he led. Now Ward, broke and badly crippled from an accident, has been asked by his former love, newspaper reporter Carrie Hope, to join with her in writing a book about the North Beach Project, which was covered in the media when three of its five financial backers were killed. Ward wants no part of such a dangerous project, and he's not certain that he wants anything more to do with Carrie. However, there is still romance brewing between Ward and Carrie, and they join forces with Anton Gross and other friends from law enforcement to hunt down the elusive David Schoenhauer, the power behind North Beach Project and its international money-laundering schemes. But first, Ward and Carrie have to confront the highly lethal assassin, known only as "Culebra." Ward McNulty has one skill that sets them on the right path. Like his father, he can read into people's souls to judge if they are good or evil.

Gerard Webster has created a first-rate thriller with non-offensive Christian overtones that is highly well edited and well written. The plot unfolds believably, and suspense is maintained throughout the story. Characters, major and minor, are extremely well delineated and believable. "Culebra" and saintly Dona Rosa Aguilar are fascinating literary creations. The story's ending is brilliant and satisfying. The Soul Reader is a book that will appeal to readers everywhere who love first rate suspense.