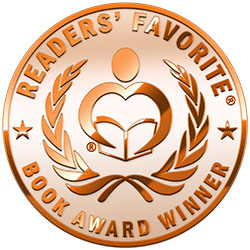 Reviewed by Karen Pirnot for Readers' Favorite
Dwight Morgan's "The Unlikely Career of Sonny B. Feelright" is one of the best books I have read in some time and I detest anything that smacks of business! Fresh out of school with an MBA, Sonny is approached by a gorgeous woman who needs an associate for an investment firm. Unknown to Sonny, he has been swept into a scheme in which it appears impossible to extricate himself without going to prison for fraud. Enter an alcoholic genius who is willing to dry out and use his skills against the best insider traders in the business. Up against a plan to do a hostile takeover, Sonny and his associates develop a plan of their own which will either land them all in prison or make them heroes.

The book is filled with hints of romance, episodes of criminal behavior and ongoing evidence of mental health issues which both motivate and defeat the scheming characters. Charlotte is downright loveable in her commitment to Sonny and in her restraint in fighting evil. Her cohort Simon is a delight in his motivation to renew a soured life and get back in the heat of high-powered business battle.

Morgan's character development is outstanding and his ability to develop a so-so story into an intriguing and page-turning plot is brilliant! The reader will want to get behind the naive Sonny Feelright and push him into awareness so that he can outmaneuver the bad guys and come out a hero.