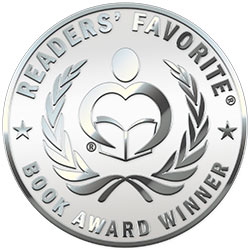 Reviewed by K.C. Finn for Readers' Favorite
The Way You Burn is a work of fiction in the new adult drama genre and was penned by author Christine Meade. Accessible to readers of all sensitivities thanks to its moderation of scenes of violence, language and some sexual references, this is a slow-burning tale of a couple in deep turmoil in their relationship. David and Hope have their problems, and David knows that the scars of Hope's past – both literal and figurative – mean that she will always be a challenge to love. But when a fresh start in the great outdoors throws David for a loop, he discovers that there are yet more struggles in his relationship, and indeed in what he thought was his life.

Author Christine Meade has crafted an incredible tale which smacks of intellect and an astute sense of wisdom from cover to cover. David's personal journey serves as the central backbone to the tale and, whilst it is not always exciting, it is always poignant and highly emotive to uncover. Hope presents as an antagonistic figure, but she is well developed and fascinatingly deep as the novel progresses. In a relatively short space, personal explorations are made and the theme of growth and triumph over struggle is one which we, as readers, find ourselves yearning for. This is a highly relatable novel to younger adults finding their way in life, and overall I would highly recommend The Way You Burn for its intelligent emotional quality and the excellent narration and character development within.