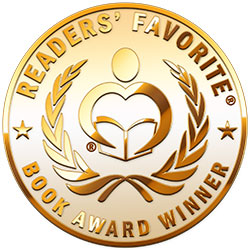 Reviewed by Maria Victoria Beltran for Readers' Favorite
The Winning Playbook: Strategies for Life On and Off the Field by Rob Welsh and Jonathan R. Scott covers business and finance, targeting athletes, entrepreneurs, and anyone planning their financial stability. Welsh, a finance empowerment expert, and Scott, a former NFL offensive tackle, alternately provide financial advice from their respective points of view. Toward the end is a chapter on life lessons, where they interview high-profile professional athletes who share their biggest mistakes and successes, what they would do differently, and their advice to current athletes.

Rob Welsh and Jonathan R. Scott's The Winning Playbook is a well-written and tailored personal finance resource. Lamenting that many professional athletes on million-dollar-a-year contracts end up working in the off-season to survive, Welsh and Scott designed this book to provide information on how to make their money work for them. It is easy to understand, well-structured, and has a casual tone, which makes it reader-friendly. Because the authors are writing from their own experiences, it is credible and authentic, with practical and sound financial tips that can also be useful to non-athletes. The Winning Playbook is a must-read for anyone wanting a financially rewarding life.