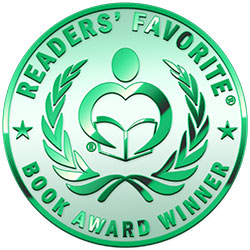 Reviewed by Maureen Dangarembizi for Readers' Favorite
The Winter of Swords by Aaron Bunce is an epic fantasy set in the land of Denoril. Denoril was once ruled by a monarchy until they were overthrown and replaced by the Council of Lords. When Eisa and her brothers disturb tower ruins they uncover a menace hiding in the shadows. Eisa escapes death but a worse fate awaits her at the hands of her monstrous captor. In Bardstown, evil hiding in the shadows is killing people. Roman, an orphan who has survived two attacks, is blamed for the murder. With only a handful of people believing in his innocence, can he unmask the true killer? Barden's Reach is under siege by gnarls and it's only a matter of time before the town is overrun. Julian sets out to save the woman he loves but instead finds a deposed monarch and an ancient evil waiting to shroud the kingdom in darkness.

The Winter of Swords has the makings of a thriller in its pages. From the start, Aaron Bunce takes the reader on a spine-tingling journey. The bad guys were really scary and the near-death scenes kept me on the edge of my seat. The characters are relatable and the reader is quickly drawn into their lives and what drives them in the story. The story is told from multiple characters' points of view and gives the reader a broad understanding of Denoril and its citizens. The Winter of Swords ends on a cliffhanger so the reader has at least one more book to look forward to after reading this novel. I really enjoyed reading this book.