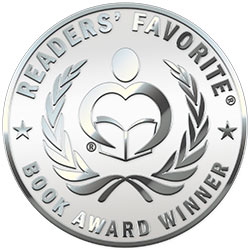 Reviewed by Randy B. Lichtman for Readers' Favorite
If you are looking for more flexible opportunities where you can work at home, all I can say about The Work at Home Training Program by Bethany Mooradian is WOW! This book is an amazing resource for learning about the many opportunities you can explore to work as an independent contractor from home. The book presents many legitimate part-time work opportunities that can be explored in lieu of a full-time career working directly with an employer and warns in-depth against the many dark forces that are looking to scam you and take your money and time. Best of all, it is presented in a tone of frankness with a fun sense of humor, where the author also shares the mistakes she has made to warn you against making the same ones. With a very diverse background, there is a reason she refers to herself as the Queen of the Random Job.

Part I: Techniques of Scammers and Common Scams actually is a combination of identifying scams and identifying real opportunities. The key is to sensitize the reader to properly getting all the facts and then determining whether it is a scam or not.
Part II on Making Money focuses on specialized areas such as Making Money as a Market Research Participant, Merchandiser or Demonstrator, Mystery Shopper, Online Guide, and for selling "Stuff Cluttering Your Life." Each section contains important information on things to consider and then giving specific information on websites and resources available. Part III talks about Flexible Jobs: At Home or On-Site, going into finding the job, applying and interviewing, working as a home-based employee, and includes important information regarding working with temp agencies and the government as well as special resources for veterans and those with disabilities. The information presented is well informed and provides a perspective with ways to move forward in finding additional information. Part IV: The Business of Business provides important aspects of starting your own business including business licensing, non-competes, taxes, insurance, independent contractor responsibilities, marketing, and other important topics.

It is only an introduction to these matters and there are many books on starting your own business which will provide a great deal more. However, the point of the book is not to provide everything you want to know about all these topics, but to start you off in the right direction. Finally, the list of resources and links is amazing. For anyone looking to work part-time in their own venture and wanting to find out how, I highly recommend The Work at Home Training Program by Bethany Mooradian. The listing of resources alone is amazing and can provide a starting point for any person looking to change their work life to a career from home. A WOW from this reviewer!