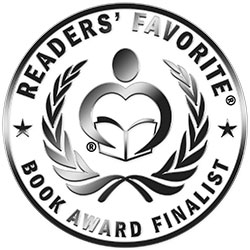 Reviewed by Lynette Fowlston for Readers' Favorite
This Doesn't Happen In The Movies by Renee Pawlish is a story about one wannabe private-eye named Reed Ferguson. With a love of the old movies and detective shows, his favorite is The Big Sleep with Humphrey Bogart and Lauren Bacall, and he plans on being another Sam Spade. When a beautiful rich woman walks into his office and hires him to find her dead husband, he can't believe he has actually scored his first case. He soon begins to realize she is not what she pretends to be. How does she know her husband is dead? Why is she sticking with him if he is cheating on her all the time? As the lies start to pile up and her stories keep changing daily, she soon becomes more of a suspect than a client; but Reed has vowed to help her. Now with both their lives being threatened and the FBI becoming involved, are they really who they say they are?

This is one witty, hilarious detective story that will keep the reader glued to the pages till the very end. It is a very short book and can be read in a couple hours. Once I started this book, there was no putting it down till I finished it. One cannot help but like the cast of characters, especially the two brothers, Ace and Deuce, and their other brother, Bob...the sane one of the three. With plenty of twists and turns throughout the book and the added suspense to a hilarious ending, this cleanly-written cozy-type mystery will fit right in for all those who love this type of genre. As the title goes, this does not happen in the movies, but can a movie help solve the mystery?