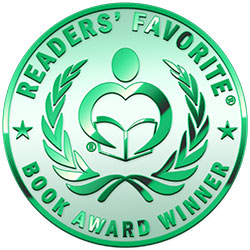 Reviewed by Lit Amri for Readers' Favorite
"The murder of Abel, his brother, was Cain's curse. He had shed blood, and blood would forever call to him." In Those Who Hunger (An Amish Vampire Thriller) by Owen Banner, a simple community in rural Pennsylvania tightly guards their ancient secret against outsiders as they live their lives strictly by their beliefs. Yet, the murder of a teenager attracts too much attention, particularly from two FBI detectives, Jacobo Barrabas and Keith Linguard, who are on the hunt for a serial killer. Sixteen-year-old Hadassah Zook knows what happened but she's not telling, especially when her family has their own issue to deal with. Then, two more murders occur, bringing more attention and causing turmoil in the Amish community. Who's to blame?

Owen Banner gives readers an intriguing and different take on vampirism by interlacing the popular theme with the reclusive nature of the Amish people. The story exudes underlying Amish country charm while propelling the mystery and shocking moments through its well-paced plot. The prose and dialogue excellently deliver a certain amount of fear before revealing surprising twists. I savored every chapter, suspenseful moment, and the core enigma of the blood-craving curse including the challenging bond between family members and community. Loyalty between characters is greatly tested by an ancient bane, desire, and guilt as Esther's, Haddie's, and Peter's character developments are riddled with unexpected challenges. A complex, spine-chilling tale from the Big Valley, Those Who Hunger is a satisfying read about the dark, twisted side of a quaint community.