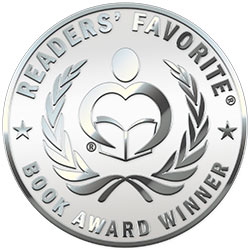 Reviewed by Liz Konkel for Readers' Favorite
Through the Redwood Hollow by Kenna Paige is the first book in The Zylandia Series. It all starts with a normal camping trip for two little girls and their family when an earthquake changes everything. Suddenly, cousins Molly and Jill find themselves in a different world. One where they meet pixies and giant triplets and where everyone seems to think they're here to save a pixie queen because a prophecy predicted their arrival. The two cousins turn to new allies as they embark on an adventure to save a queen and to find their way back home. As they make their way through this other world, they make new allies who quickly step up to help them.

Molly and Jill have a deep bond between them but the two are very different girls with a few years between their ages. This age difference creates a clash between them as Jill feels that, being older, she shouldn't be hanging around a little kid. Jill has an air of maturity about her in the sense that she thinks of herself as more grown up, enjoys reading about old cultures, and looks down on Molly for crying like a little kid. As they band together to try to find a way home, they face various dangers and obstacles which help them create a stronger bond. The other world they find themselves in is a place of wonder and magic with a variety of magical beings and prophecy. The adventure is fun as the girls have the role of savior placed upon their shoulders and they're faced with unusual things which start off with three giant triplet kids who think they're talking dolls.

Kenna Paige keeps the story light and with a tone that's reminiscent of a child's imagination. The names add to this sense of fun and fit perfectly into this unique world with unusual rhymes and sounds, including the triplets Lolly, Nolly, and Bolly, and the various beings Quizzlebin, Herzdon, and Philbellee. The story also includes an evil sorcerer for them to face and conquer their fears. The prophecy places a destiny upon them as the fate of the queen and others becomes their responsibility. Through the Redwood Hollow is a delightful read and a magical adventure about friendship, family, prophecy, and the journey home.