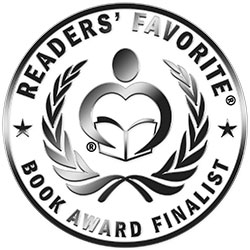 Reviewed by Kristie Ingerto for Readers' Favorite
Toby, The Pet Therapy Dog, and His Hospital Friends, written by Charmaine Hammond and illustrated by Rose Anne Prevec, is an adorable book to share with children. Not only is the story enjoyable and the pictures well done, this is a great message to share with children of thinking about others and helping others. Every Wednesday Toby goes to the hospital and spends time with the children and an elderly woman. Toby and those he interacts with all look forward to the Wednesday visits, and Toby helps the children and Mrs. Smith feel better and smile while staying in the hospital.

This story is well written and a good length for young children. Toby is a great role model, even if he is a dog! The children will see and hear about Toby doing this kind act, and this is a positive message encouraging them to help others in a way they are able. The questions included at the end of the book are a great addition to the story as these will force the children to think about and process the story. Also, it helps the children to connect with the story and think about how they have and how they could in the future help others and be a good friend. This book would be a great resource to use in a classroom or small group to help encourage kindness and giving back to others.