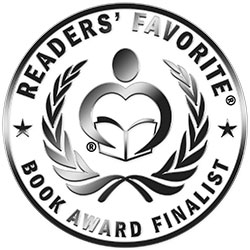 Reviewed by K.C. Finn for Readers' Favorite
Trust Your Intuition: Shift Your Perspective is a work of non-fiction in the new age and motivational writing subgenres. It is best suited to the general adult reading audience and was penned by Robin Pollak. As its title suggests, this is a work that focuses on new age techniques for looking beyond the mere objective facts of any situation, but also connecting them with our intuition and the energies around us which we can feel every day if we are receptive to them. Packed with anecdotes from the author's own life, Pollak explains how to reimagine ourselves more freely and trust ourselves wholly.

Authenticity can be a buzzword these days, but authors like Robin Pollak get what it means to be authentic and to live your truth every day. No matter what your belief system was when going into this book, there's much to learn about trusting yourself and how you perceive and interpret the world. This can then be utilized to build a better life where you make more contented choices that align with your heart's desires rather than the worldly expectations of you. The narrative style speaks volumes of the author's inner wisdom and warmth, and the reading experience feels as if a dear friend is telling you their inspiring story of self-discovery. I also felt that there was a clear logic to the work which builds on its ideas and complexity, easing readers in gently and later intensifying the message to make it even more motivating. I would recommend Trust Your Intuition to readers seeking self-assurance and guidance at pressured times in their lives.