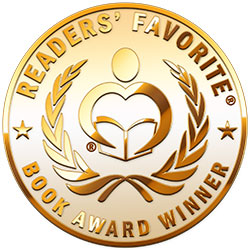 Reviewed by Edith Wairimu for Readers' Favorite
Turn Your Happiness On is Norma Nikutowski's practical guide to living a happy and healthy life. The work begins by defining happiness as seeing the good even in the bad and having a positive outlook on life. It also acknowledges that happiness means different things to different people. The work also explores the barriers to happiness such as trying to please other people without consideration for your own dreams. It also provides insights on how to prepare yourself to be happy through surrounding yourself with and cultivating positive relationships around you. Other sections explore positive thinking and having a positive attitude even when things do not go as planned, being grateful, changing destructive habits by adopting better habits at work and at home, and adopting ways to maintain happiness in your life.

Each chapter in Turn Your Happiness On by Norma Nikutowski is introduced by a quote that is related to the content in that section. The quotes are encouraging and they add to the insight contained in the book. At the end of every chapter, clearly outlined and explained action steps are offered as well as a summary of the section's main ideas. This ensures that the discussions remain practical and the main ideas are not forgotten as the reading progresses to other chapters. Norma Nikutowski also includes her own experiences and what she has learned from them as well as other scenarios from different people which make the work relatable. The book uses uncomplicated language and remains professional throughout. Definitely a must-read for all readers especially those interested in living a joyful life.