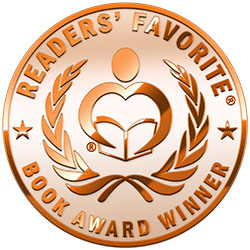 Reviewed by Jack Magnus for Readers' Favorite
Two Hearts in Accord: Two Hearts Wounded Warrior Romance, Book 7 is a contemporary military fiction/romance novel written by Tamara Ferguson. Airman Neil Harrison was stunned as he watched his colleague Anna Drummond's response when their base in the protected zone was attacked by insurgents. After seeing base security personnel being targeted and hit, Anna rushed to one of the fallen men's sides, grabbed his rifle and quickly dispatched the five attacking insurgents. Neil watched as she took out three of them and left the other two wounded. He knew that skills such as hers were quite rare -- in his four tours he'd never seen her like. He wondered if she'd be able to handle the stresses of being a sniper, which was probably how she could most efficiently serve. He certainly would rather she become a sniper than the alternative route frequently assigned talented women soldiers -- working undercover. Four years later, Anna was psyched at the idea of being relevant and actively engaged in military service again as she reported for duty at Crystal Rock's Wounded Warrior Home in Wisconsin. Then she saw Neil, someone she had never stopped thinking about. He would also be an instructor in the program designed to help wounded warriors return to active duty.

Two Hearts in Accord continues the author's most impressive saga of the magic that happens at Crystal Rock, Wisconsin. Each of the books in the series can be read out of order, and this book is no exception. The author gives sufficient background for Two Hearts in Accord to be read as a standalone. That said, I've enjoyed each of the books in the series. Every new book adds extra dimension and characters to a place that has come more and more to feel like home. Ferguson's characters, particularly Anna Drummond and Neil Harrison, are well defined and genuine. Seeing them in Iraq and then reuniting in Wisconsin is incredibly powerful. The plot is engaging and relevant and Ferguson's writing, as always, is smooth and eloquent. Two Hearts in Accord reads like a dream and is impossible to put down. It is most highly recommended.