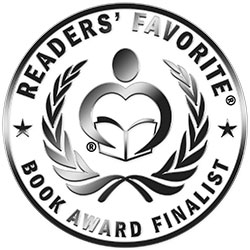 Reviewed by Anne Boling for Readers' Favorite
Katarina lives in Umbrella Town where it seems to always rain and everyone carries a black umbrella. One afternoon Katarina decides to paint her umbrella. The black umbrella was still wet and the paint dripped leaving the umbrella a mess. Papa promised to buy her a new umbrella next time he went to town. When she opened the long box inside there was a white umbrella. Katarina would not let her Papa return it. She would paint it. She did not paint it black but with beautiful bright colored flowers. The people in town thought it a disgrace. After all people in Umbrella Town only carried black umbrellas. Her friend Sasha wanted her umbrella painted too. They added lily pads with jumping frogs. Soon they began to notice other umbrellas with color. Every day there were a few more bright colored umbrellas until soon there were no black ones.

It is sometimes difficult for children and adults to be different; we tend to follow the lead of others. Katarina was a "trend setter and a leader" she didn't mind being different and soon others were following her lead. "Umbrella Town" is a delightful story encouraging children to follow their own instinct. When children learn to follow their instinct they become leaders. They learn it is OK not to be like everyone else. Soon others will follow their lead. This book also encourages art. Katarina painted not only her own umbrella but those of her friends. Not every umbrella has to be alike. Some could have flowers while others had frogs and still others had stripes.

Marcia Allen Bennett has created a cute book. I have already mentioned the lessons she has cleverly taught. The illustrations are by Michele Bennett. The cover looks like a water color painting. The illustrations appear to be color pencil drawings. They are cute and well done. The illustrations will draw the interest of the readers and keep them turning the pages. I like this book and intend to share it with my granddaughter.