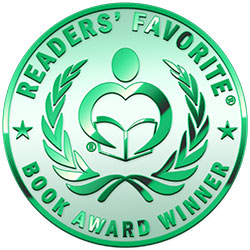 Reviewed by Vernita Naylor for Readers' Favorite
We all need inspiration at some point in our lives, some more than others. Despite the challenges in his childhood from being raised by a single mother, along with his three siblings on the Southside of Chicago, and no college education, author Aaron McCormick was able to overcome obstacles and achieve greatness. Throughout his life, he has accomplished a lot which comes with some life lessons that can be an asset and beneficial for others on their journey. He is using everything that he's acquired from being a multi-million dollar top-performing sales executive, entrepreneur, and international speaker to getting his MBA to help others by packaging it into a book, Unbounded: Journey to Your Within. He begins with the question that we all ask at some essential time of our lives: What is my true purpose? This handy book will help you to navigate through the clutter and go beyond your fears, uncertainty, and take the risks necessary to live your life to the fullest.

If you want to improve, you must be honest and open about everything, which is what Unbounded: Journey to Your Within by Aaron McCormick offers. In order to tap into that purpose, this book challenges you to look at everything that surrounds you. As you get into the weeds of your life, you will discover what holds you back and what works. These are the gems of this book. I fully enjoyed that no subject was taboo; it was all laid out from anxiety, tough love, relationships, and anxiety to forgiveness. To get the best that this book has to offer, get ready to roll up your sleeves and dive in because Aaron asks some tough questions to make you go inward. Enjoy!