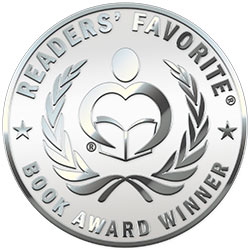 Reviewed by Anne Boiling for Readers' Favorite
Unconventional begins with the question, "Have you adopted the unconventional yet?" There are times when we must think outside the box. There are times when we must follow our dreams even though they seem impractical. James Frost dreams of being a writer. His manuscript is over 400 pages but he still doubts whether it is good enough.

Frost works for his father's janitorial service to support himself while he writes his fantasy novel. He finally gets the courage to submit the manuscript to publishers only to receive rejection letters in return. His self-esteem was already low, and the letters make it even lower. Leah believes in James and encourages him. She also introduces him to Jesus Christ. At that point we see the change that comes over James.

Once we know that we are important to God, that He first loved us and He will never leave us, we feel differently about ourselves. This book captivated me from the first page and successfully held my attention to the last page. I found this book very entertaining, but more important is the message. This book has a strong Christian tone without being preachy. The author reminds us that we are not to be labeled. James kept reminding himself that he was not his job. This is such an encouraging book. I highly recommend it.