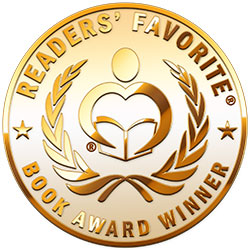 Reviewed by Rabia Tanveer for Readers' Favorite
Under His Wings by Rosemary Fisher is a clean Christian romance with themes of faith and resilience at the forefront. Cooper "Coop" Smith was looking forward to studying at Wichita State University and planning a future in the seminary when his whole world came crashing down. His father's cancer came back stronger than before, and the whole family was devastated. Coop had no other option but to pack his bags, go back home, and take charge of their farm. Just when everything looked bleak, God sent Becky into his life. An assistant at the local vet, Becky was the breath of fresh air Coop needed. However, matters deteriorated when an innocent friendship with an old friend named Misty threatened to destroy what Coop had created with Becky. With his reputation on the line, Coop was troubled. What was he supposed to do? Give in or have faith?

Portraying the small-town life and community, Under His Wings by Rosemary Fisher was the perfect depiction of how having a close-knit community could be a blessing and a curse. Faith and religion played a vital role in the story without being overbearing. Coop was a simple man with simple dreams. He wanted what God had planned for him, so he decided to accept his circumstances and do his best. Becky was Coop's complete opposite. She was a fighter and believed God would help her if she put her mind to it. The two complemented each other, and that allowed their chemistry to develop. The descriptions and the imagery of their small-town community were realistic, Coop's response was true to life and that made me love him even more. Apart from being a great romance, this novel could be a source of comfort for people who struggle with adversity and have an issue finding God.