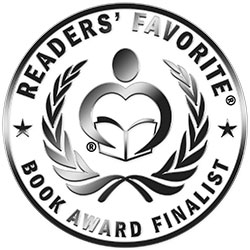 Reviewed by Vincent Dublado for Readers' Favorite
Stephanie Scott was a 26-year-old teacher who moved to Leeton, New South Wales. A few days before marrying Aaron Leeson-Woolley, tragedy strikes when this bride-to-be goes missing. In Monique Patterson's crime non-fiction book, United in Grief: The Tragic Story of Stephanie Scott's Murder and the Effect it had on the Small Town of Leeton NSW, the author gives an account of what transpired behind Scott's disappearance and the harrowing confession from the man responsible for her death that left an entire community shocked and devastated. The culprit, school cleaner Vincent Stanford, was known for many wonderful things, but psychometric tests revealed that he manifested deeply entrenched faults in his personality. As for the small town of Leeton, the developments of the investigation will continue to leave them in horror and at a loss for words, as their community gets into the spotlight for the wrong reasons.

United in Grief is a moving and heartbreaking story, and Monique Patterson succeeds in reminding readers that evil can lurk in any corner and assume different forms. The narrative moves in a direct line, taking you step-by-step through the events that led to Scott's rape and murder. It also provides generous information on the profile of Stanford. Patterson motivates readers to ask: what type of human being would do something so heinous to another person? United in Grief is a gruesome real-life tale of murder with a considerable emotional impact, honoring the memory of a promising life that was snuffed out like a candle flame. True crime is more horrifying than its fictional counterpart, and this story proves it.