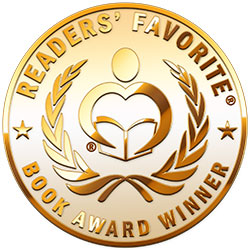 Reviewed by Tammy Ruggles for Readers' Favorite
Unshakable Awareness: Meditation in the Heart of Chaos, Taught by a Master of Four Samurai Arts (Total Embodiment Method TEM), by Richard L Haight, is an award-winning, dynamic self-help book to help you achieve mind/body/soul awareness and control. It comes at a time of uncertainty, change, and disruption, and has something for everyone. It doesn't ask you to give up your own personal beliefs, but to factor in new ideas that are based on being present and calm during challenges. The author uses ancient tenets of the four Samurai arts, and you'll be amazed at how easy and enlivening the advice is, especially in the area of meditation instruction. One advantage is that you don't have to go to a studio to practice it, you can do it in the comfort of your home, and this is helpful to those who may be isolated due to illness, quarantine, or depression.

Haight distills his expertise into usable information, and it is easier than you think. He explains how you can gain insight through active meditation, going about your everyday business. Whether a novice or experienced in meditation, you can use the contents of this book. Having a positive attitude is only part of the equation. You'll gain awareness, feel better, and this will hopefully lead to better health and contentment. You won't have to wonder what to do because the author provides step-by-step instructions and a schedule, which is helpful to those who have trouble sticking to routines and need greater motivation. Although not to be mistaken for official medical advice, this book hopes to improve health in a number of areas, from physical to psychological, like stronger immunity, lower stress levels, a positive outlook on life, and more. I found the information to be encouraging and positive, and the parts about the Four Samurai Arts are intriguing as well because they give foundation and perspective to the author's advice. The exercises and games make this an energetic read. If you're looking to turn over a new leaf, take your first step with Unshakable Awareness by Richard L Haight.