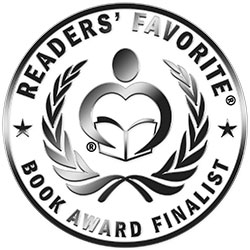 Reviewed by Tammy Ruggles for Readers' Favorite
Vibrant: A Groundbreaking Program to Get Energized, Own Your Health, and Glow, by Stacie Stephenson, is the fresh, motivational guide you need to make a new start on the new you. Coming from the philosophy that we can control much of our health just by the choices we make in food, exercise, and attitude, this book offers practical advice most health and wellness books don't. It's all about accountability. Of course, some health concerns can't be avoided, but some can, and this author shows you which parts of your life and health you can do something about. I like the message that it's never too late to take charge of nutrition and fitness; never too late to become vibrant.

As you read Dr. Stephenson's book, you will begin to realize that your health isn't just in the doctor's hands, it's in yours, in most cases. So many give their lives over to whatever health condition may come, trusting medication and the healthcare system to correct any problem. But this guide is about preventing health conditions. Diet and exercise are things we can control, and this book explains how to use them to maintain health and vitality. Besides diet and exercise, you'll learn about the importance of quality sleep, boosting the immune system, why social interaction is necessary and more. With supplements, detox, and positive thinking being popular subjects during the last few decades, the doctor explains what they are and how they work.

Working on the self takes some knowledge and self-discipline, but it can change and perhaps save lives, and that's why this book is so important. In addition to all of this good information, which lays the groundwork for a lifestyle reset, you'll get actionable advice like a two-week meal plan, healthy recipes, and assessment tools to help you figure out where you are health-wise. The author doesn't ask you to make all these changes overnight, but in baby steps, which can make goals a lot easier to set and keep, like cutting your energy crutch in half, or finding a healthier replacement for it. Better health can begin on the inside, and it can begin with you. If you're ready to take the first step into a healthy, vibrant future, let Vibrant by Stacie Stephenson be your guide.