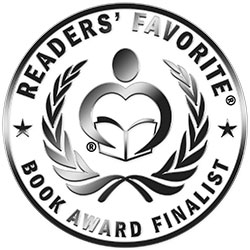 Reviewed by Stephanie Dagg for Readers' Favorite
"View from the Edge" by Michael Kasenow is the sort of novel that smacks you in the face. It is an immensely powerful book, yet the hero is a gentle, damaged academic, who adores his son, and just wants one adult in his life to love and respect. The recollections of the childhood abuse Josh received from his father, while his mother did nothing to protect him, are painful in the extreme and still haunt him, day and night. And now his wife, Ashley, is treating him appallingly too, although somehow managing to be a good mother to their adored son. But she is on a downward spiral. In parallel with Josh's recovery from his accident which runs alongside the gradual breakdown of his "train wreck strewn with fears" of a marriage, is the attempt by Josh's university department to obtain the Mount Sinai Artifacts which brings a lot of media attention their way. His students are indulging in some weird behavior. Oh yes, and someone wants to kill him.

The book is populated by rounded, complicated, flawed characters. The hero/anti-hero Josh patiently sorts out petty and major problems at the university and is an attractive, likeable man. He copes but suffers. Such contradictions run throughout the book. The tone is angry and violent at times, but tender and humorous at others, even romantic. There is despair but optimism, as well as deception and betrayal but also love and loyalty. Kasenow shows great versatility in his writing and conjures up action and emotions that keep the reader hooked. It is moving and shocking at the same time. In short, "View from the Edge" a book you must read.