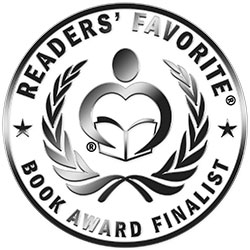 Reviewed by Arya Fomonyuy for Readers' Favorite
Vital Temptations: A Heart's Betrayal by K.L. Lewis is a novel of the heart, a story of passion and a love that could destroy a well-ordered life. Dr. Bethany McNeal has just suffered a very nasty breakup in a relationship, but she is happy living her dream as a pediatric resident in one of the top-notch centers in Seattle. The last thing she expects is to fall in love quickly, but then she encounters Dr. Brent Anderson, a fellow doctor and resident in the same hospital, a charming man with looks to die for. Love grows pretty fast between them, and then she makes the shocking discovery: Brent is actually married. She learns about his marriage many months into their relationship and this leaves her with only one option: a break-up. But can she live without this man?

This novel follows Dr. Bethany McNeal as she struggles to forget the man she's learned to love passionately. She enters into a new relationship with a real estate professional, her trainer, but her mind has stayed on Brent. She is torn between going back to the man she loves, even if it's like stepping into a forbidden zone, and staying with the man who loves her. The conflict in this story is very powerful and it has strong psychological and emotional repercussions on the characters. K.L. Lewis has a unique gift for prose, characterized by a rare signature of phraseology, compelling dialogues, and powerful descriptions. Vital Temptations: A Heart's Betrayal is fast-paced, engaging, and utterly satisfying. One of those rare stories that masterfully explore the thrills and perils of love.