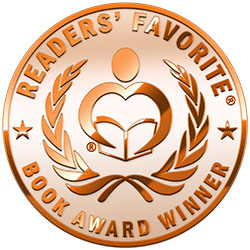 Reviewed by K.C. Finn for Readers' Favorite
Walk With Me: One Hundred Days of Crazy is a romantic and bittersweet work of fiction penned by author Ernesto H Lee. Written for mature audiences, but not overly graphic in its romantic content, this tale focuses on love later in life. Our central hero Mark Rennie is a man who once thought he had a perfect life all figured out, but then his life and health fall apart aged forty-one. In a world of difficult choices, Mark chooses to drift the streets of London in search of some kind of answer. When he finds Karen, however, he gets a lot more than he was looking for.

This is an emotional and unusual love story in the realm of tragic romances, but it has so many beautiful and uplifting qualities in spite of the situation that Mark finds himself in. The backdrop of London is well drawn to bring out the atmosphere of each moment in Mark and Karen's relationship, and author Ernesto H Lee has a cinematic sense of how to construct scenes and move the plot along without any unnecessary details derailing it. The narration is personal, close to the characters, and sensitive in matters of health, the future and the notion of hope. What results is an emotionally intelligent and realistic romance that will grip its readers from start to finish. Overall, Walk With Me: One Hundred Days of Crazy is a rollercoaster ride with stylish narration, compelling dialogue and a plot you'll cry over again and again.